Eventi
Smalti Faby Illusion, tutti gli swatch della nuova collezione
Qualche giorno fa si è tenuto a Milano l'evento di presentazione della nuova collezione di smalti Faby Illusion: l'ispirazione è quella della magia e della meraviglia, del mondo degli illusionisti e dei prestigiatori che, grazie alla loro maestria, ci portano in un universo fatto di colori e fantasia.
Sono 12 i colori di Faby, come sempre dai bellissimi nomi evocativi: stupire e colorare, queste le parole d'ordine di una collezione che ci porta nell'incantato mondo di Houdini e delle sue illusioni.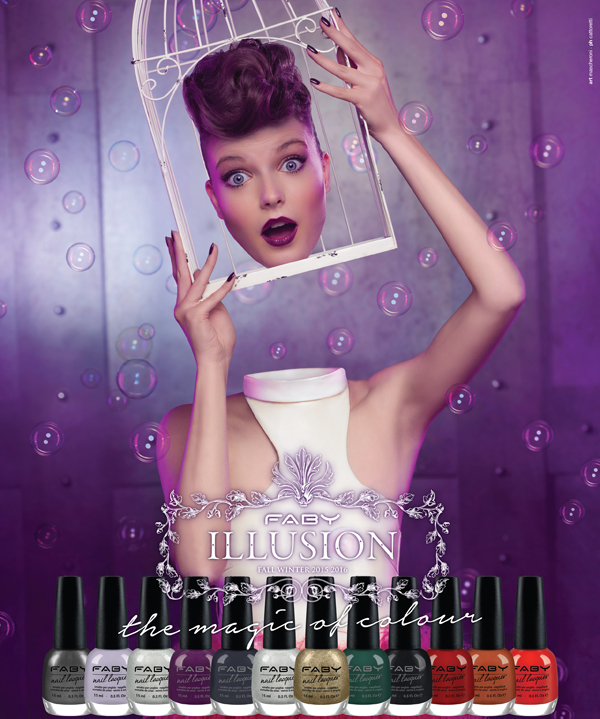 E quali sono le prime parole magiche che ci vengono in mente?
Ma ovviamente "Abracadabra", che nel mondo Faby è una nuance di rosso cremisi, come quello del sipario che si alza; poi ecco, arriva lui, "Faby is the great Magician" nel suo color antracite che sfodera la sua "The magic Wand" ricca di glitter dai riflessi arcobaleno e voilà, che la magia abbia inizio con "Sim Sala Bim" in una nuvola d'oro!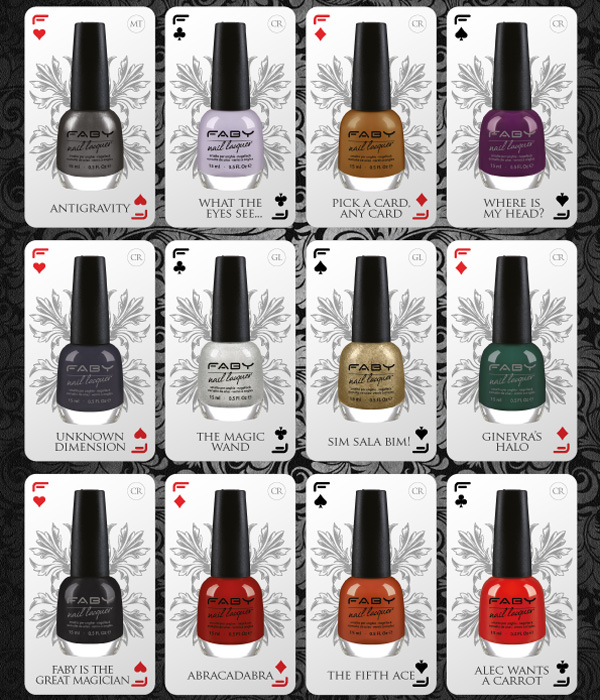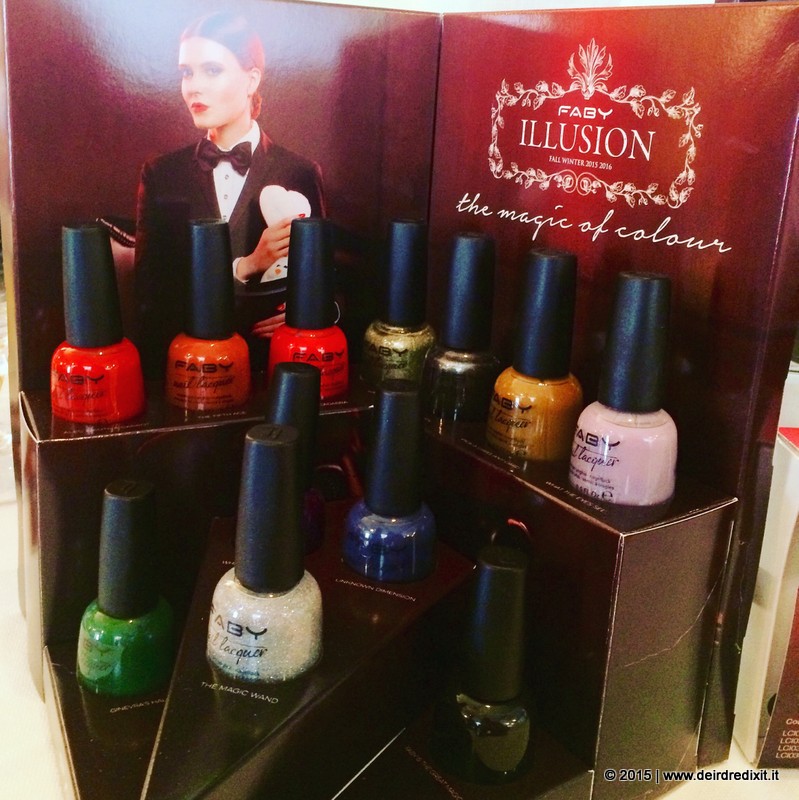 Ma gli smalti Faby Illusion sono anche moda: i colori della collezione sono le nuances che sono state protagoniste sulle passerelle delle sfilate dei più famosi stilisti a Milano, Parigi, Londra e New York.
E adesso, siete pronte per lo spettacolo?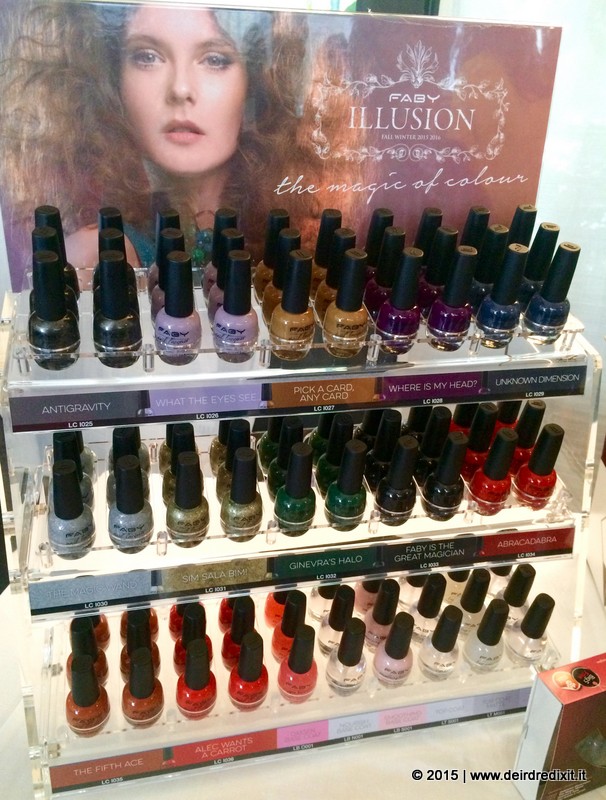 Antigravity: Fumo Brillante
What the eyes see…: Ombra Lilla
Pick a card, any card: Tabacco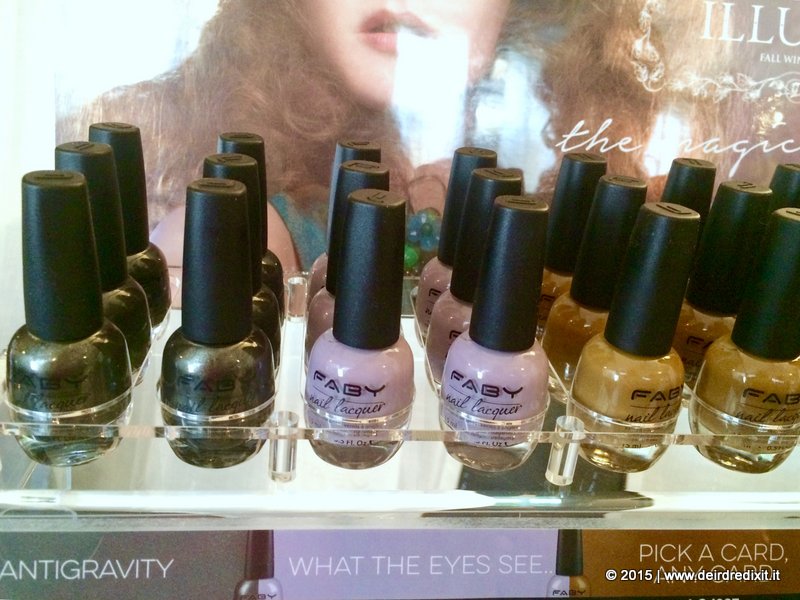 Where is my head?: Sciroppo di Mirtillo
Unknown Dimension: Grigio Piombo Fuso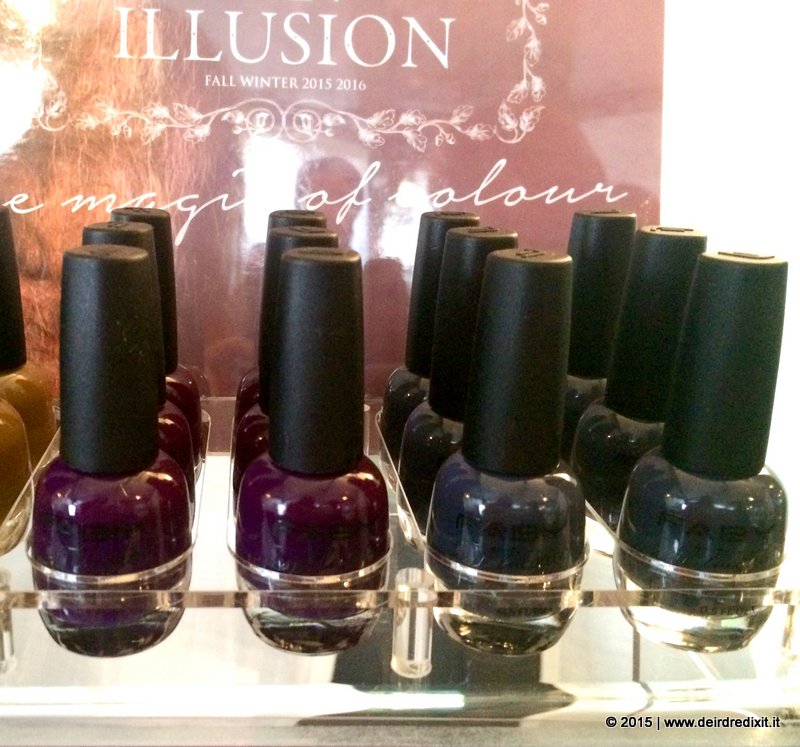 The Magic Wand: Polvere Magica
Sim Sala Bim!: Oro Tridimensionale
Ovviamente è facile indovinare quali sono i miei preferiti, vero?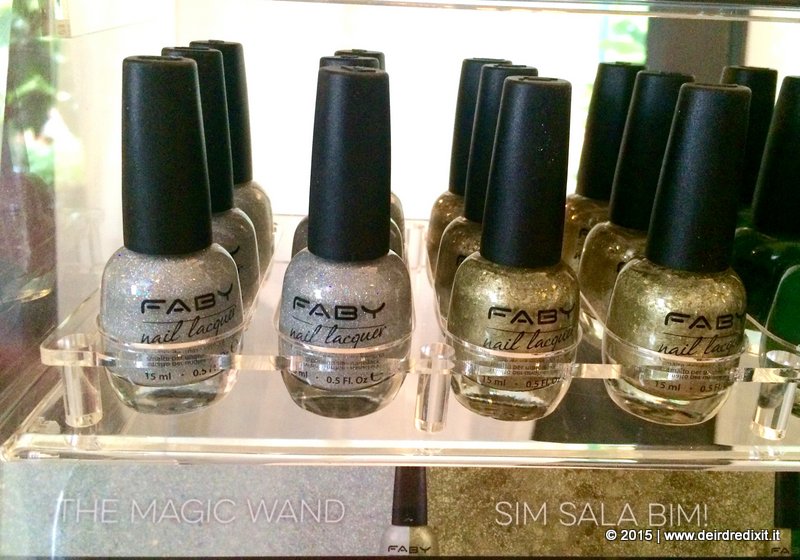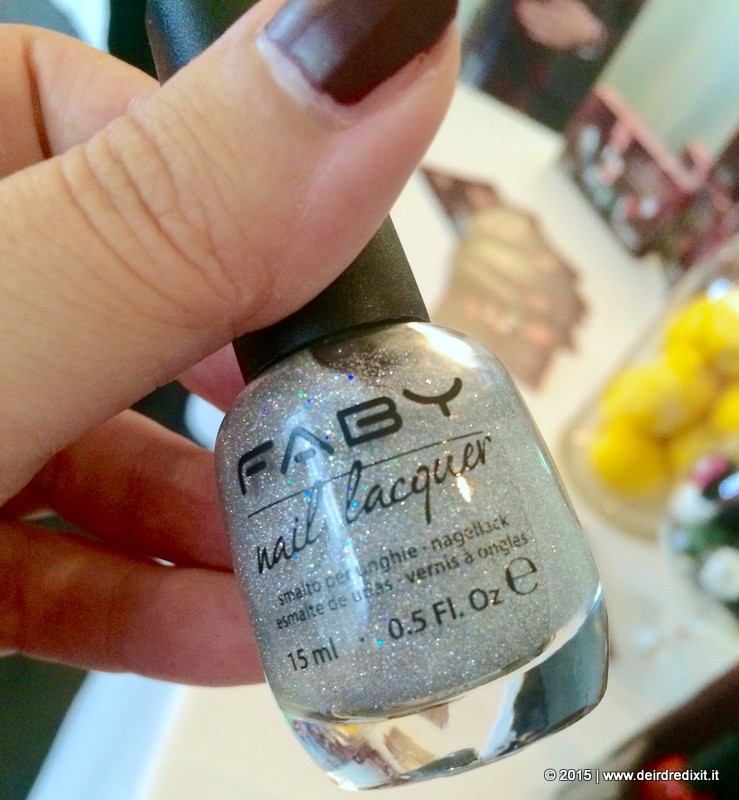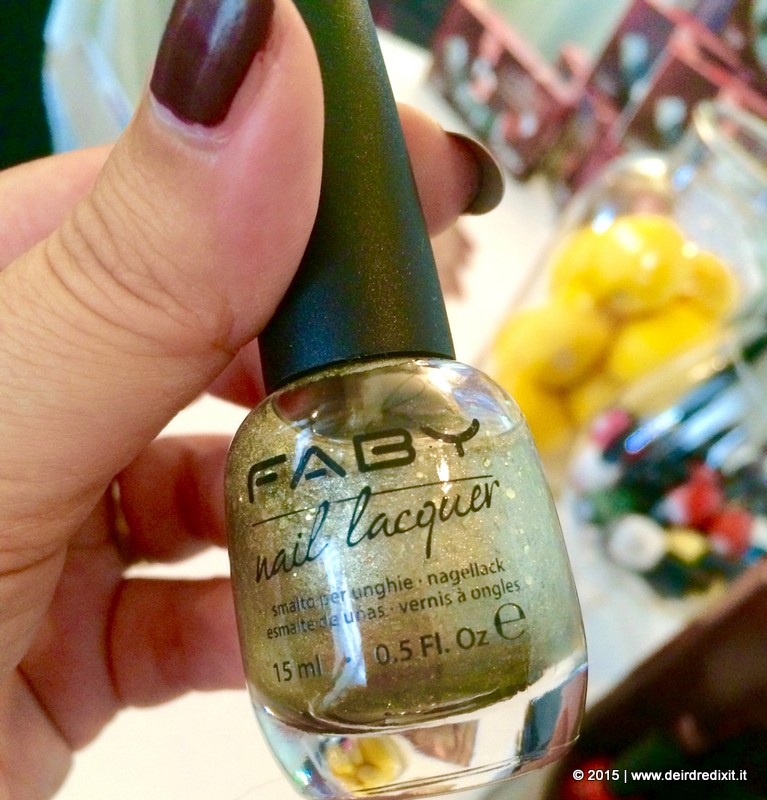 Ginevra's Halo: Verde Foresta
Faby is the great Magician: Sera Antracite
Abracadabra: Cremisi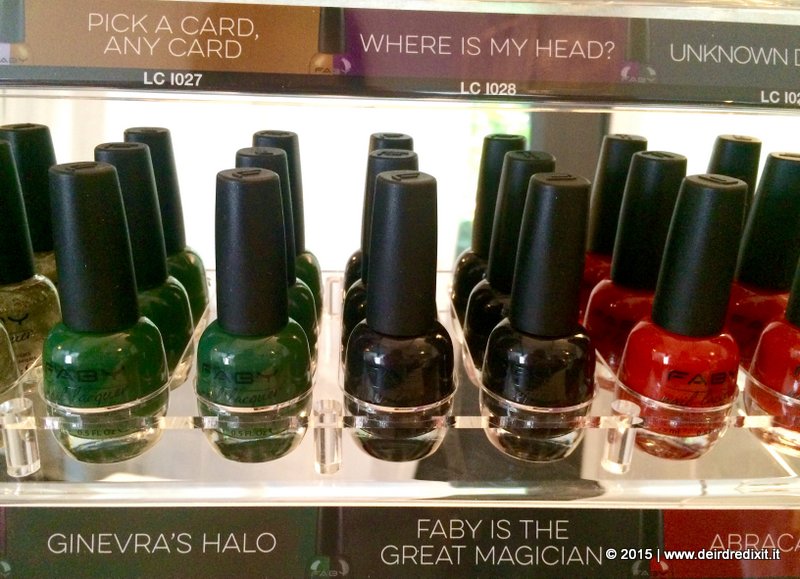 The fifth ace: Terra Cotta
Alec wants a carrot: Rosso Lacca
Di seguito potete vedere gli swatch di tutti i dodici colori: si tratta di una collezione di nuances prettamente autunnali che affianca alle immancabili tonalità di rosso cremoso i guizzi brillanti dei glitter e delle tonalità metalliche.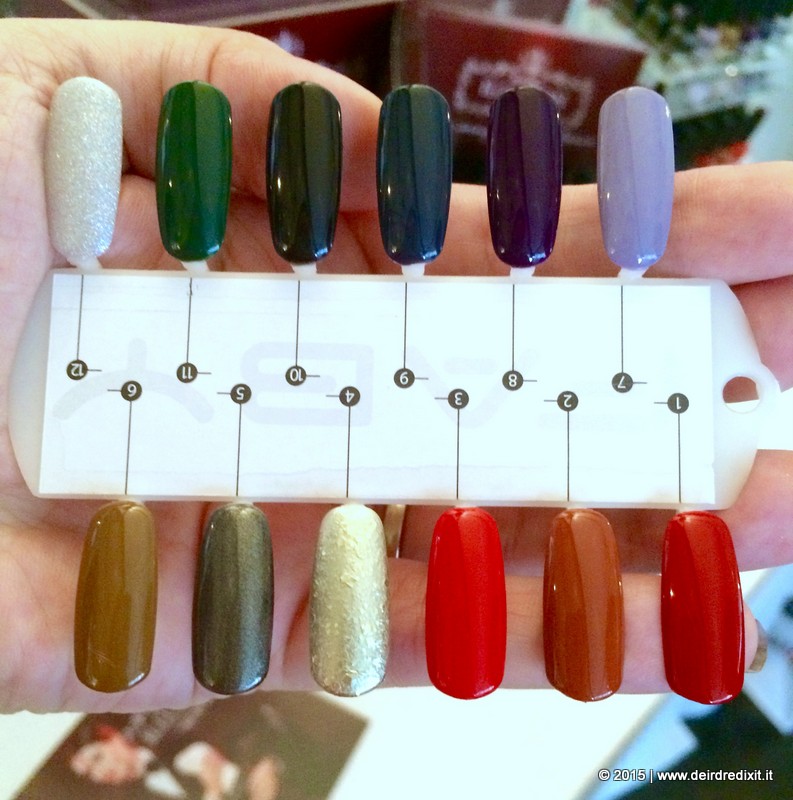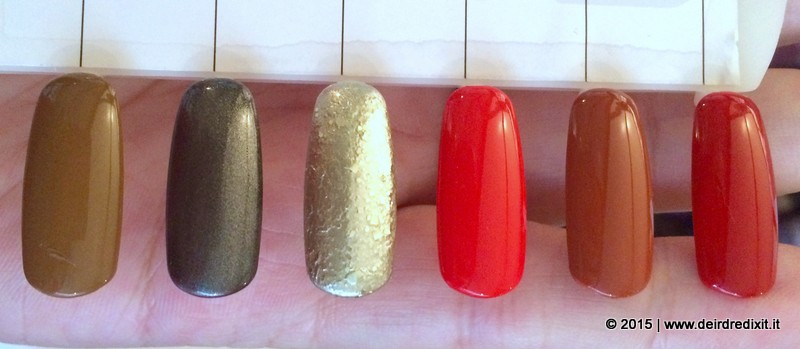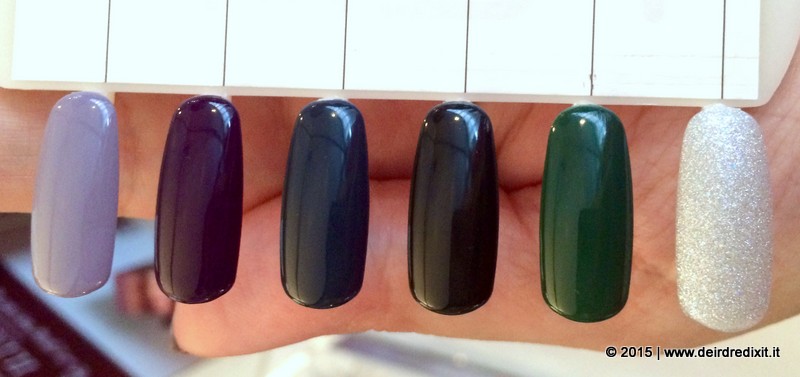 Tutti i prodotti Faby sono Big 5 Free, ovvero realizzati senza l'utilizzo di DBP, Toluene, Formaldeide, Resina di Formaldeide e Canfora e, in più, non sono testati sugli animali.
La collezione di smalti Faby Illusion sarà presto disponibile in selezionate profumerie e online presso la Faby Boutique, al prezzo di € 13,00 ciascuno.