Make up
Novità: Collezione Catrice Alluring Reds
Rosso, il colore che per eccellenza associamo alle passioni e all'amore, è stato il grande protagonista delle ultime passerelle, in tutte le sue mille sfumature: borgogna intensi, cremisi eleganti, rubino acceso, con sfumature calde tendenti all'arancio o fredde tendenti al blu.
Rosso per le collezioni dei più famosi designers, ma rosso anche sulle labbra e sulle unghie: ed è proprio a questo colore, così forte e multisfaccettato, che si ispira la nuova collezione Catrice Alluring Reds, presente nei punti vendita in edizione limitata per i mesi di novembre e dicembre 2015.
Catrice Alluring Reds comprende quattro tipologie di prodotti declinati in diverse sfumature di rosso, tutte facilmente coordinabili tra di loro: si parte da una base di rossetto protettiva a cui poi si può aggiungere un effetto ultralucido o al contrario opaco, da abbinare ad unghie con smalti dai colori "effetto glassa".
Rossetto Labbra Effetto Protettivo
Si tratta di un rossetto dal finish brillante e dalla colorazione leggera che aiuta a mantenere più morbide ed elastiche le nostre labbra, proteggendole. Si può usare da solo per un look naturale con labbra rosse appena accennate, oppure può essere usato come base labbra, facilitando la stesura del rossetto successivo ed amplificandone il colore.
Disponibile in un'unica nuance: C01 Smooth Operator al prezzo di 4,59€.

Lucidalabbra in Crema
Questo lucidalabbra unisce la texture cremosa e pigmentata di un rossetto alla grande lucentezza di un gloss. Anche il packaging è stato studiato per catturare l'attenzione, grazie ad un astuccio ricercato, sensuale e moderno, con applicatore integrato.
Disponibile in tre nuances: C01 Moulin's Rouge, C02 Brigitte Bordeaux e C03 Marilyn Monrouge al prezzo di 4,59€.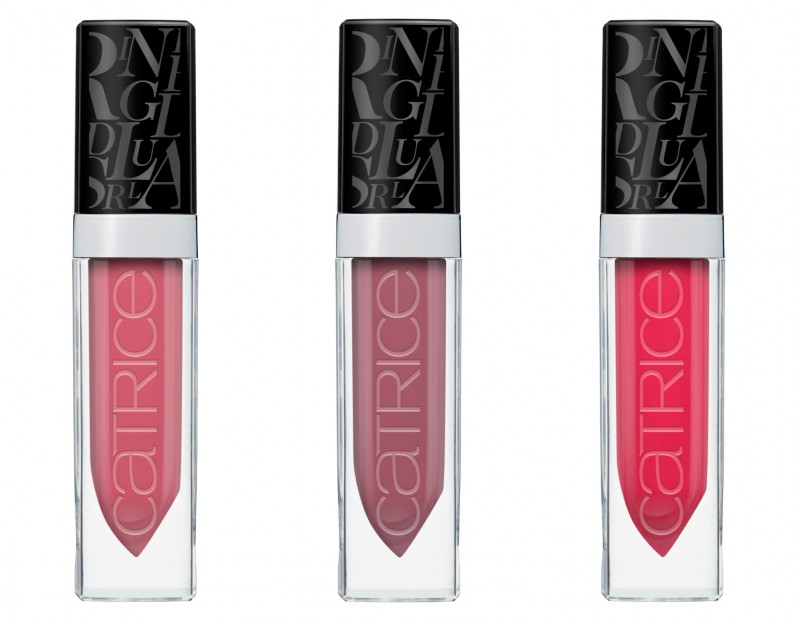 Rossetto Labbra in Stick Opacizzante
Un elegante rossetto stylo caratterizzato da colori intensi e finish opaco. L'alta pigmentazione e la lunga durata della texture assicurano una coprenza perfetta per labbra curate ed eleganti.
Disponibile in tre nuances: C01 M-attraction, C02 Striking M-attitude e C03 M-attempt To Conquest al prezzo di 5,69€.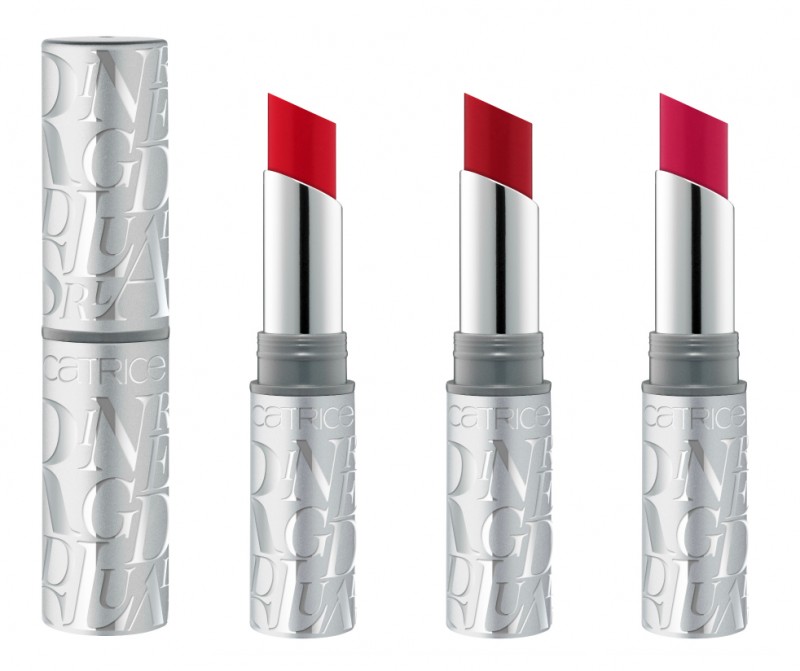 Smalto Unghie Effetto Glassa
Si tratto di un set di due smalti, composto da una base color argento e uno smalto rosso. I colori possono essere applicati sia da soli che in combinazione: la base argentata è lucida come la porcellana, lo smalto
rosso applicato come top coat ha un effetto metallizzato. Per unghie che attirano decisamente l'attenzione!
Disponibile in tre nuances: C01 Object Of Desire, C02 Art Of Seduction e C03 Pleasure Of Temptation al prezzo di 5,69€.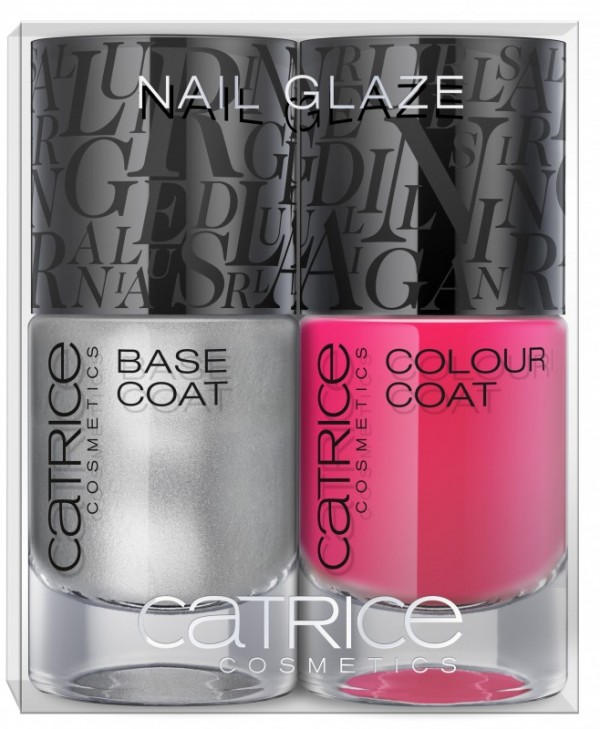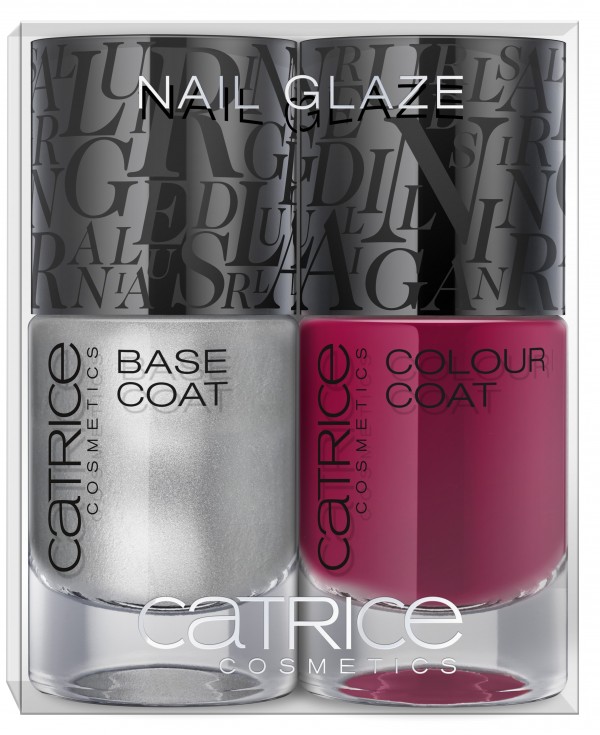 Cosa ne pensate di questa collezione? In quante siete amanti del rosso?