Beh, doveva essere un "nails of the day", da postare lunedì, ma visto che tra una cosa e l'altra siamo già a venerdì, ecco le mie unghie della settimana!
Ho usato la tecnica "sandwich", che è semplicemente la sovrapposizione a strati di smalti diversi: ho fatto prima due passate di "Houston we have a purple!" di Opi, poi ho dato 1 passata dello smalto Kiko nr. 270 "sparkle touch" e infine un'altra passata di Opi.
"Houston we have a purple" è uno dei colori della collezione Texas uscita la scorsa primavera/estate, la cui caratteristica principale è l'effetto sorbetto, vale a dire ha un finish traslucido: avete mai visto una gelatina al lampone? ecco, l'effetto sulle unghie è una cosa del genere.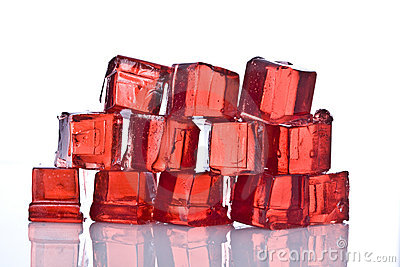 Lo smalto Kiko invece ha una base trasparente in cui possiamo trovare delle paillettes esagonali di media grandezza, dai riflessi cangianti: confesso che inizialmente avevo snobbato questo smaltino, invece mi son dovuta ricredere e penso che lo utilizzerò spesso per qualche esperimento.
A proposito, se vi interessa adesso è in offerta a € 1,50 🙂
L'effetto era carino anche senza la passata finale di Opi, però ero curiosa di vedere l'effetto gelatina con dentro le paillettes 😛
Insomma, ecco qui i risultati e, per la cronaca, a parte una piccola sbeccatura che ho fatto ieri sera sul medio, questa manicure si è mantenuta praticamente intatta da lunedì!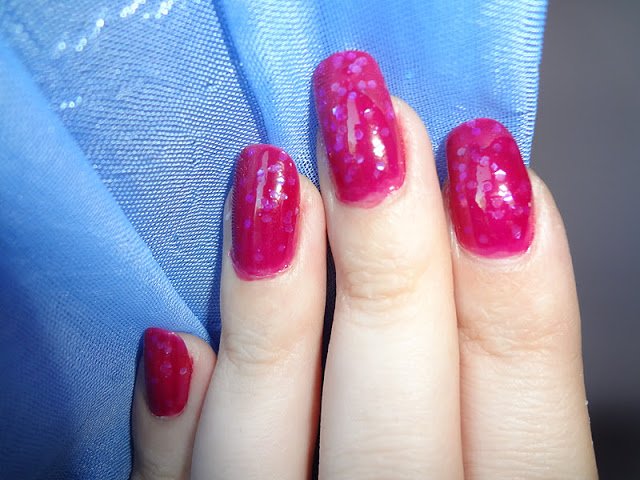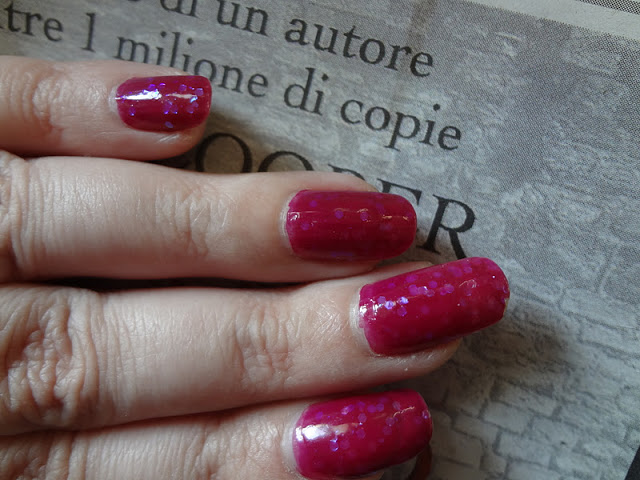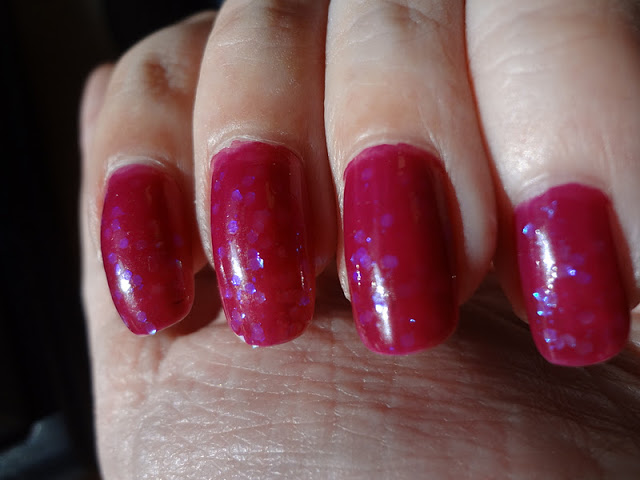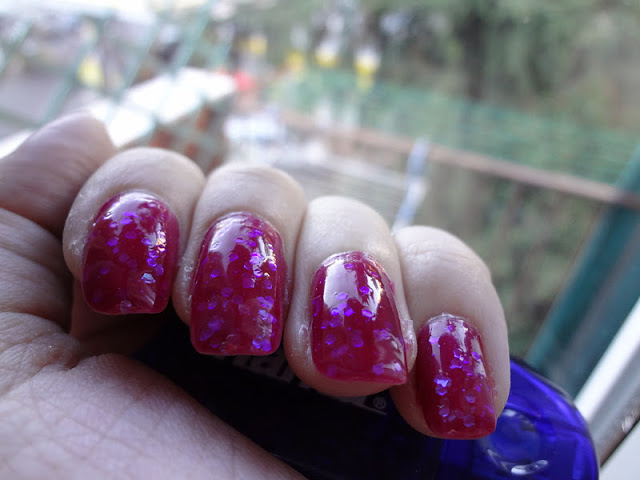 Buon week end!