Unghie
Once Upon a Time.. Suzi and the 7 Dusseldorfs
Uno degli stand del Cosmoprof imperdibili per le smaltofile, è senza dubbio Opi!
E' un brand che non necessita di presentazione, è anche uno di quelli di cui ho parlato più spesso qui nel blog, se siete curiose di vedere un po' di colori cercate l'etichetta OPI nella colonna a destra in basso, oppure scrivete Opi nella casellina di ricerca qui in alto 🙂
Il colore di oggi fa parte della collezione autunno inverno 2012 Germany: si tratta del viola Suzi and the 7 Dusseldorfs, che credo faccia un po' il verso per assonanza in inglese a Biancaneve e i 7 nani (=dwarfs).
Diciamocelo, non è un colore mai visto prima, ma si tratta comunque di un bellissimo punto di viola shimmer, molto luminoso, dal sottotono rosso e io ci vedo pure dei riflessi sul blu.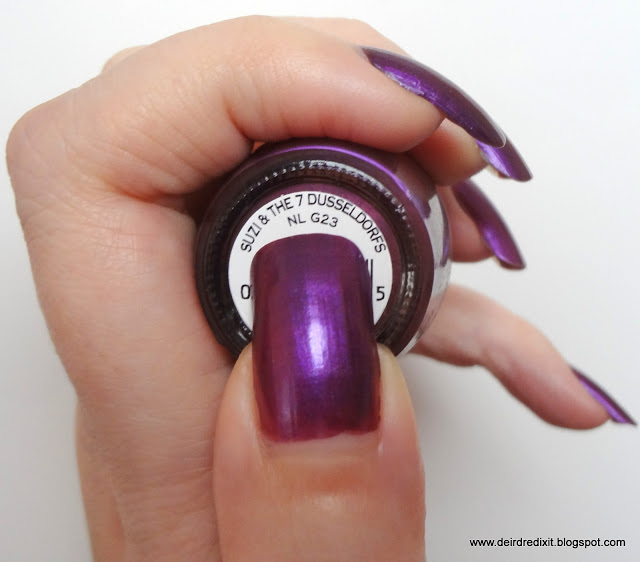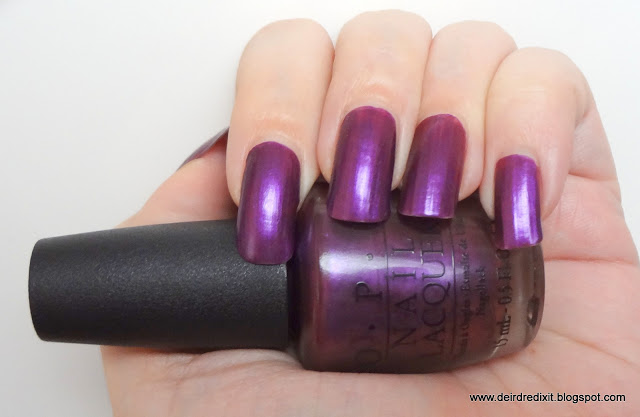 La coprenza è buona: in tutte le foto sono state fatte 2 passate di colore, sufficienti a non mostrare più la lunetta dell'unghia.
La formula si riconferma buona: nè densa nè liquida, lo smalto si stende facilmente e non presenta difficoltà in fase di rimozione.
La durata ormai non è una sorpresa: 5 giorni pieni, anche se senza top coat tende a consumarsi leggermente sulle punte.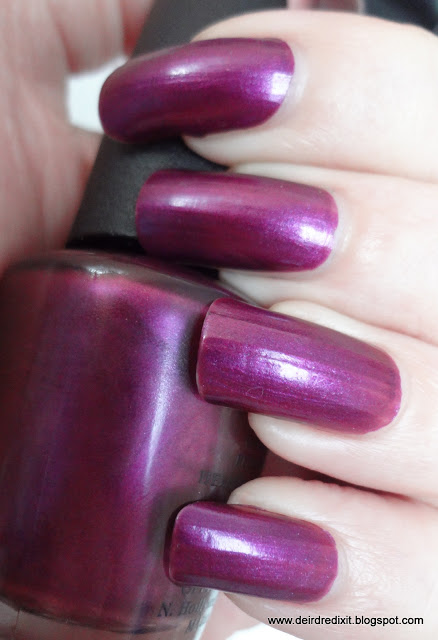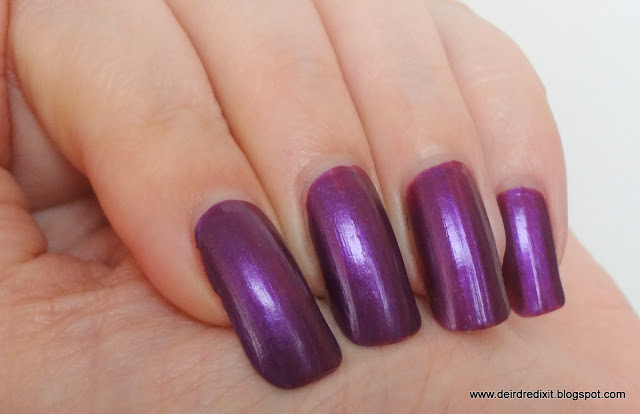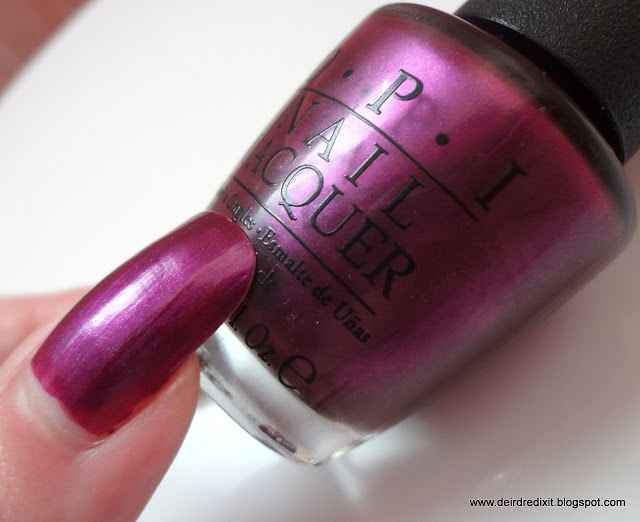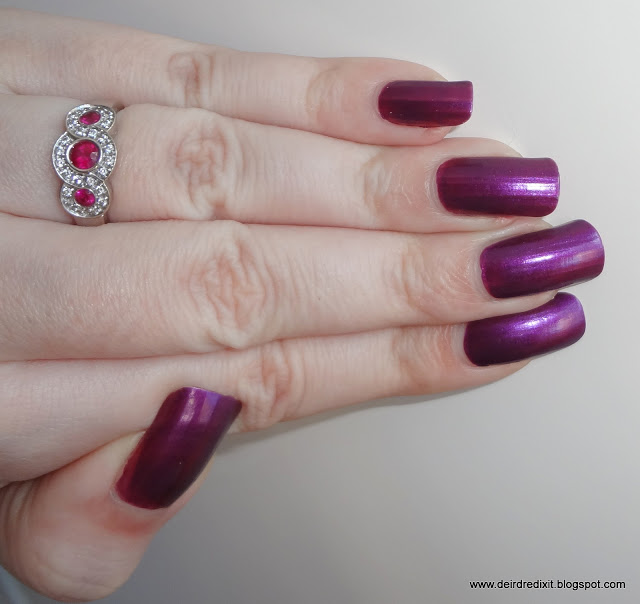 Il prezzo, è il solito degli Opi: tra i 13,90 e i 15€ per 15 ml di prodotto, ed è acquistabile presso alcune selezionate profumerie sul territorio (Mazzolari, Desirée, Sephora ed Olimpia Beauté) e, se siete fortunate, alla Rinascente in piazza Duomo a Milano (non c'è tanta scelta però) e anche in alcune Coin e Oviesse.